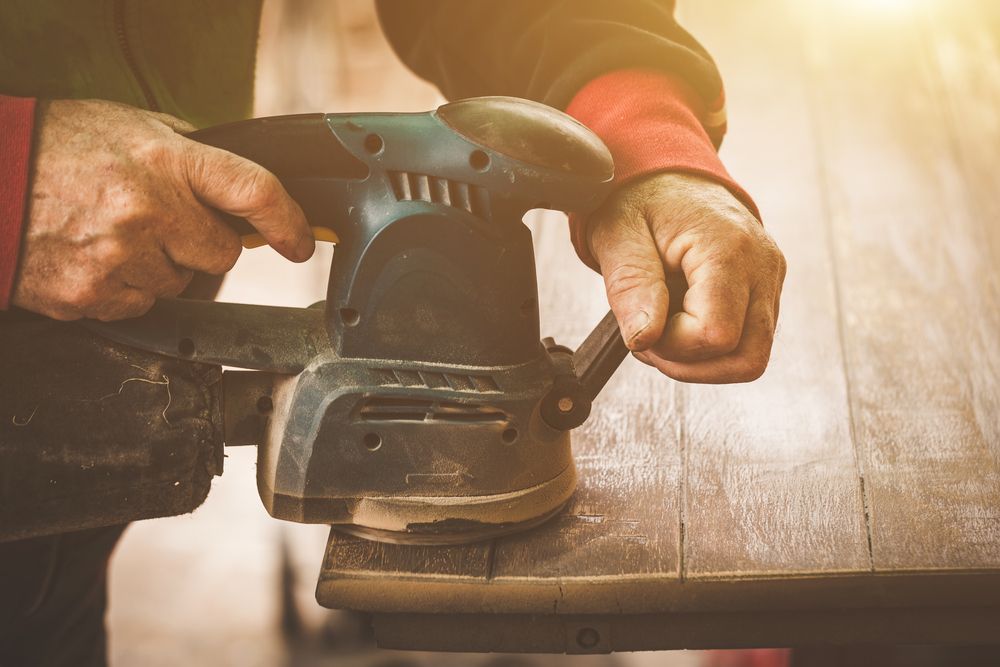 HOW IT WORKS
Not sure how floor sanding and restoration works? Don't worry, we're happy to guide you through the entire process from start to finish.​
CALL THE EXPERTS
While experienced DIY enthusiasts might be able to carry out some of the required tasks themselves, most people are far better off enlisting the help of professionals such as the Bromley Floor Sanding company in BR1. As well as having almost two decades of experience, we use state-of-the-art equipment to get the job done.​
All you need to do is pick up the phone or send us an email. Once you do, one of our friendly and knowledgeable customer service staff can answer any queries you may have, and they can arrange for one of our expert assessors to visit you for a free consultation at a time of your choosing.​
PROFESSIONAL ADVICE
Once we arrive at your Bromley home or business premises we'll carry out an assessment of the condition of your wooden floor. At this stage we can tell you what the best course of action is, listen to what you're looking for, and identify any repairs that may be needed. We'll then give you a quote for the entire project. You are under no obligation to accept this quote, but rest assured that there will be no hidden charges or add-ons later on.
If at this stage you're still unsure, you might like to check out our Testimonials for previous customer comments, and our online Gallery , which features a range of 'before and after' pictures from around Bromley.​
THE RESTORATION PROCESS EXPLORED
Once you've accepted our quote, we'll commence work on a day and time of your choosing. If you've opted for a full restoration, then we'll begin by carrying out any repairs as previously discussed, before using our specialist sanding equipment to remove the surface layers of the wood. Once the fresh wood underneath is revealed, we can apply a range of finishes, including stains and varnishes. We'll then tidy up and leave you with a complimentary floor cleaning kit.
Ready to give us a try? Call or email us today to arrange your free consultation.